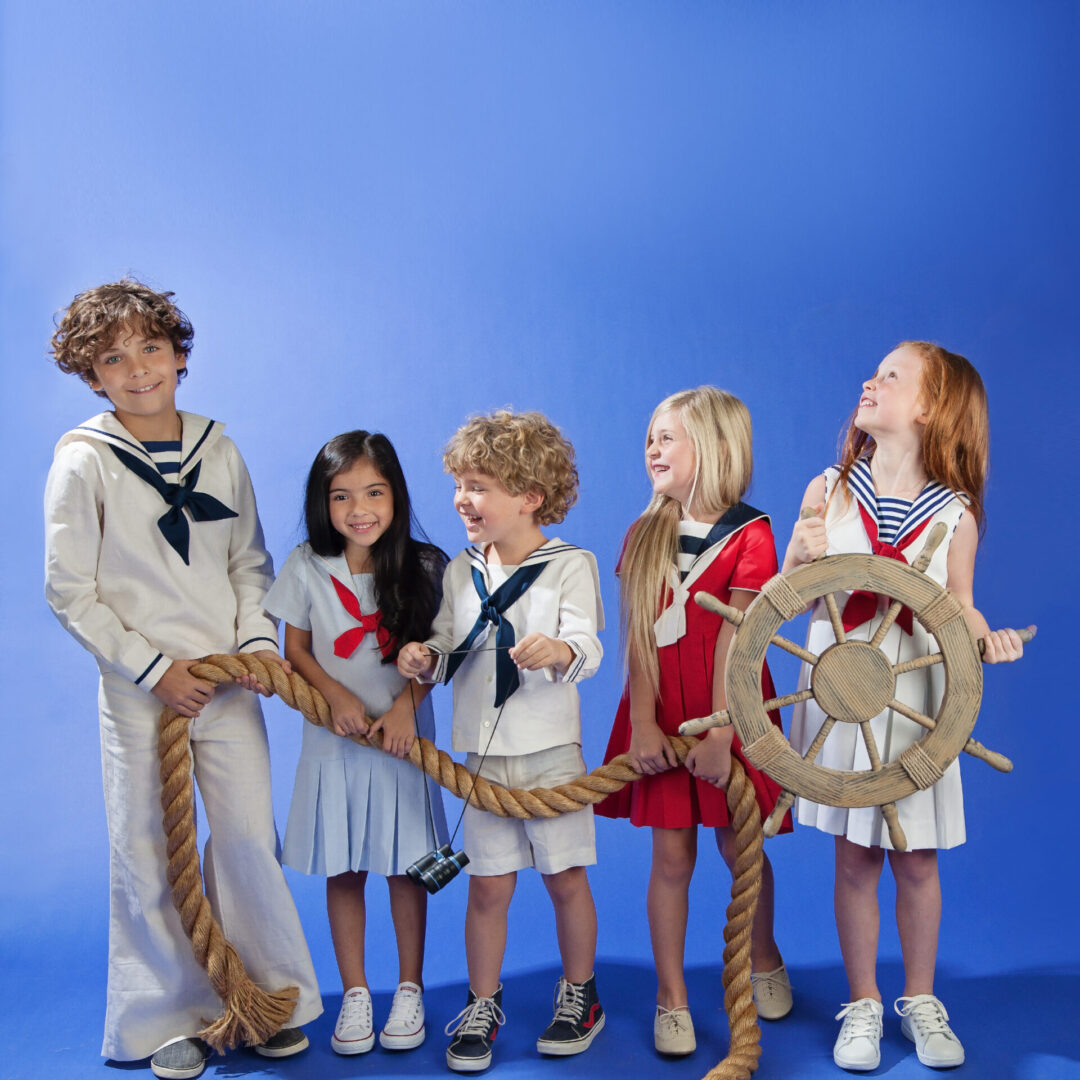 Couture Clothing Line for Children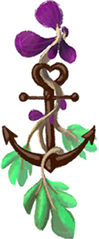 As a mother, I always struggled to find quality, tasteful, and affordable clothing for my children. I believe that children should be dressed as children, accordingly. My boys' and girls' clothes are as timeless and endless as little children are. What I envisioned, was a signature style that would complement any wardrobe ensemble. Each item is custom made from all-natural fabrics, (no synthetics). I insist on maintaining this traditional line from getting too busy or fussy, keeping all pieces interesting, without being too elaborate. Fine attention to detail distinguishes FIGTREE NAUTICALS from all the rest; classic designs and made to perfection. Our garments are always edged with braiding or piping because it adds a distinguishing finishing touch. The definition of this collection is just, "Simple Elegance;" appropriate for any occasion.
There is a small window of time that can only be captured in childhood.  
There is a small window of time that can only be captured in childhood.  
Figtree Nauticals delivers the finest quality at a competitive price.  We specialize in hand-made Nautical/Sailor outfits and casual clothing for the little ones in your life.  All clothing is designed with an emphasis on style, comfort and exclusivity.  Always considering what little one's love and don't love (like tags and itchy fabric).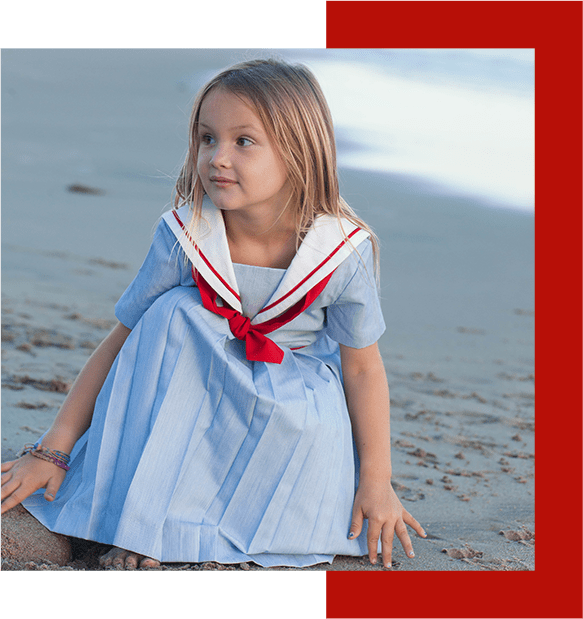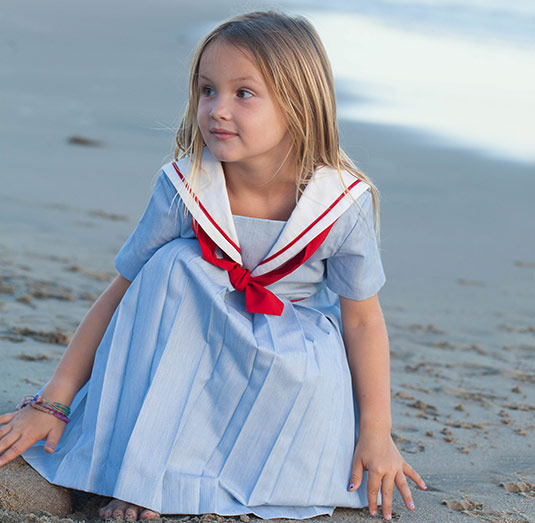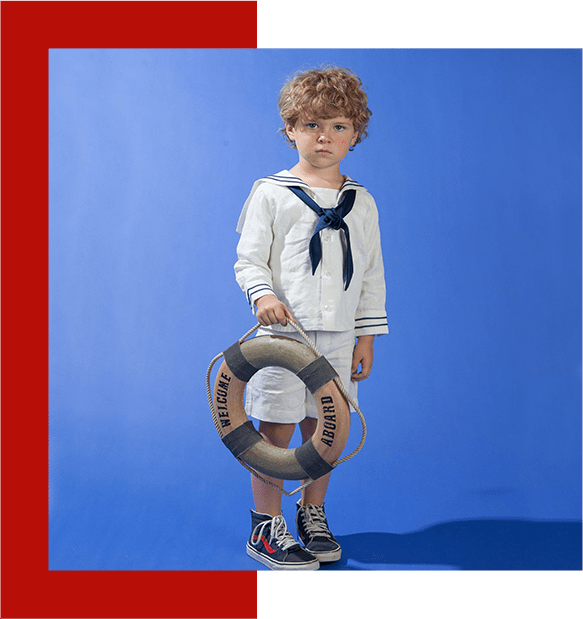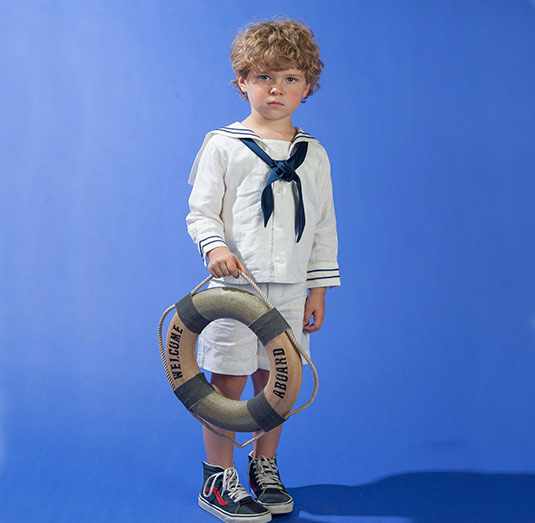 We are a custom made to order corporation.  Figtree Nauticals is a Couture clothing line for children that fills a niche in a market for more variety.  We provide traditional, quality and classic wear for any child's special occasion, but with a nautical twist; each sewn with exquisite, sustainable fabrics.  My line includes a range of special occasion clothing, such as wedding attire, portrait settings, recitals and Holiday Outfits, that are truly of Heirloom quality. We ask that you give us 2-3 weeks to make your order before shipping.
Our goal is to make sure that we specialize in creating beautiful, timeless, and bespoke pieces for your little ones. We believe in capturing that small window of your childhood and making it memorable. Explore all the products that we have in store for you. Get in touch with us if you are looking for something specific.